"What If You Could Get Your Own Website Set Up in Less Than a Day?"
Here is a Very Simple Solution You Can Implement Today!
Hello, my name is Victoria Virgo and I am from London, England. I have been creating simple websites for a few years now. When I first started out, I used a free website.
It didn't take me too long to realise that there were certain limitations to the free option. The major limitation being that I would never have complete control.
Someone else owned the website and they could shut it down whenever they wanted to. All my hard work would be lost forever.
Why You Should Create Your Own Website
I finally decided to invest in myself and I set up my very first website using the most popular platform out there, called WordPress. Today I have several websites set up and I use them for different things. Guess what? You could do the same thing too.
You Can Create a Simple Website to

Promote your offline business
Make money online
Share your hobby or personal journey to help others
Provide your professional services to a wider audience
Write for fun
If you want to do any of these things, then now is the time to invest in yourself and get your brand new website up and running.
Introducing:
"How To Create a Simple Website"
Training Programme
This training programme has been developed so that someone who has very little to no experience with websites can follow the instructions and get a site on the internet.
If you know how to add photos and updates to Facebook or Twitter, you will have no problems getting to grips with this easy to follow tutorial.
In This Report & Tutorial You Will Learn

How to choose your website name
How to purchase your website name
How to get hosting so that your website gets on the internet
How to set up a WordPress website – the most popular platform ever!
The 10 useful WordPress plugins you need to run your site successfully
How to publish your very first post for the world to see
How to change the look of your WordPress site
This tutorial is being offered at a super low introductory price so that you can get started straight away.
In this training you will receive
An introductory PDF report that will show you how to choose and buy your website name. It will also show you how to connect that new name to your new hosting account.
12 videos that will show you step by step how to get your very first blog post published
Comprehensive Product Details

An introductory PDF report with Screenshots
A second PDF report with video tutorial descriptions and links

12 step by step tutorial videos covering:

Installing WordPress with Quick Install
Logging into WordPress for the first time
How to change default settings in WordPress
How to install WordPress Plugins - Part 1
How to install WordPress Plugins - Part 2
How to install WordPress Plugins - Part 3
How to configure your WordPress Plugins
How to create a page in WordPress
How to create a post in WordPress
How to add an image to your post or page
How to create a custom menu in WordPress
How to change & install a WordPress theme
"No Questions Asked" Guarantee!
If, for any reason, you are not completely happy with the course, simply get in touch and you will be refunded. But I am confident that you will enjoy this course and you will be sending me details and the link to your brand new website.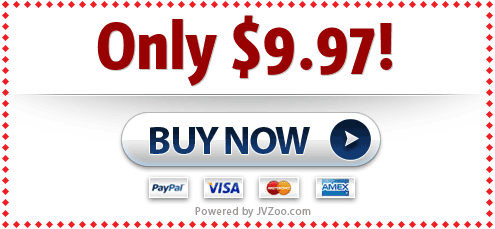 Are you ready to claim your place on the internet with your very own website? Don't delay. Click the Buy Button and get to work on setting up your new online home.